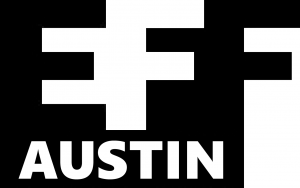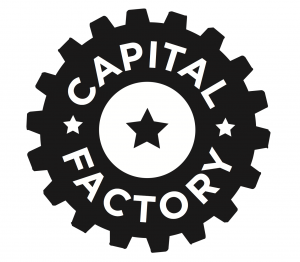 We know that there are many challenges that the Electronic Frontier Foundation and other online activist/advocacy organizations are confronting today. We're no longer on the Electronic Frontier – the frontier is more than settled, and now we're getting into increasingly complex issues of infrastructure and connectivity, digital "property," mass online surveillance, police surveillance, etc. Organizations like EFF and EFF-Austin are more important than ever.
On Monday, June 16 at 7pm EFF-Austin and Capital Factory will host a meetup at Capital Factory headquarters, 701 Brazos Street, suite 1601. Austin attorney Pete Kennedy will discuss the national Electronic Frontier Foundation's first big case, when Austin's Steve Jackson Games sued the U.S. Secret Service, with EFF's help, and won.
Jon Lebkowsky will also present a brief history of EFF-Austin, and we'll conclude with a discussion of the challenges to online liberty that have emerged more recently.
Parking
Capital Factory is now offering discounted parking in the Omni Parking lot. If you park after 6 p.m it is just $5 dollars for the night. Just remember to grab a validation ticket at the end of meetup from Capital Factory staff.
Capital Factory will be able to offer parking at a reduced rate of $5 when you park in the omni parking lot. The condition on this is that you park after 6:00 p.m. This will be available to the organizers of the meetups as well as the attendees. The process for this would be as follows.
At the end of meetup announce that validations tickets are available for those who parked in the omni parking lot. Instead of the normal rate they will pay $5.
A Capital Factory personal will be up there with you handing out tickets.
We disperse tickets until it is time for Capital Factory staff to start cleaning up the meetup area.