City Surveillance, Trust and Public Engagement
EFF-Austin is sustained via the contributions of supporters like you. Donate via the Paypal link on our website at the top of the main page: https://effaustin.org
Thank you to Capital Factory for sponsoring EFF-Austin. Capital Factory is the center of gravity for entrepreneurs in Texas. They meet the best entrepreneurs in Texas and introduce them to their first investors, employees, mentors and customers. To sign up for a Capital Factory coworking membership, click here.
BIO:
Our speaker this month is Dr. Sharon Strover. Dr. Strover is the Philip G. Warner Regents Professor in Communication and a Professor in the School of Journalism and Media where she teaches communication technology and policy courses and directs the Technology and Information Policy Institute. She is a founding member and current Chair of the UT-Austin Grand Challenge examining Ethics in AI in a program called Good Systems. Her current research projects examine AI, surveillance technologies and public policy; the economics and policies around broadband networks; libraries and digital literacy; and the digital divide. Sharon has worked with several international, national and regional government agencies, foundations, and advisory groups on communications policy matters, including Facebook, the EU, The Institute for Library and Museum Services, The US Department of Agriculture, the FCC, the National Telecommunications and Information Administration, Micron, and Texas state agencies such as the Department of Information Resources, Health and Human Services, the Public Utility Commission and the Texas State Library. She holds degrees from the University of Wisconsin-Madison and from Stanford University.
TALK SUMMARY:
Many different entities in the City of Austin now deploy cameras, sensors, and alarms of one sort or another, but very few have been the subject of any public discussion. Matters of personal privacy intersect some of the data-gathering and data use practices in operation. As more technologies, especially those enhanced by the tremendous analytic and creative powers of AI, can be purchased and used in city systems, ethical issues regarding monitoring practices and data uses will crop up. Dr. Strover's team has conducted focus groups with different groups of Austin residents (including EFF-Austin) in order to explore their opinions and reactions to many of the systems the City uses. They also assembled a case study of the library's camera system (with its 456 cameras) in order to explore some of the values at work in that particular unit. They are planning an upcoming survey that continues to investigate how people think about the benefits of these technologies, and welcome the opportunity to share their work with EFF-Austin and get additional ideas.
HOW TO ATTEND:
Capital Factory is located at 701 Brazos Street, on the 1st floor of the Omni Hotel. We are in the Devvie meeting room. To locate Devvie, locate Capital Factory's main event room off the Omni lobby, Voltron, Suite 150. Once inside, there should be someone at the desk to direct you to our meetup, but, if no one is there, proceed to the left past the kitchen and down the hallway, Devvie is right around the corner. You may also message us on this event or message us at @EFFaustin on Twitter or @effaustin on Mastodon if you are having trouble finding us. Please note that the room will be locked and EFF-Austin will not have access until 10-15 minutes before 7:00pm CST. We will try to have someone in the Omni lobby earlier than that in front of the Voltron doors to greet you if you arrive early, but otherwise just wait in the lobby until you are let in.
Talk will be livestreamed at https://www.youtube.com/user/austintechlive and will later be archived at https://www.youtube.com/user/effaustin. Questions for the speaker from virtual attendees may be submitted via the Youtube livestream chat, our Twitter account, @EFFaustin, or our Mastodon account, @effaustin.
Parking for the Omni Garage can be validated at the Capital Factory front desk inside room Voltron, Suite 150, reducing the cost to $8. If no one is at the desk, check with EFF-Austin meetup organizers, we can provide you with one. Attendees must park after 5pm and leave before 10pm to receive the discount, otherwise they will be charged full price, which is $3.25 for every 30 minutes. Affordable street park is also available nearby. Details: https://capitalfactory.com/parking/
AFTER PARTY:
Join us for the discussion from 7:00PM-9:00PM, followed by drinks and camaraderie from 9:00PM-10:00PM in the Omni Hotel lobby.
Latest
Activism, Creativity and Innovation, Free Speech, Government 2.0, Privacy, Security, Texas Legislature, Transparency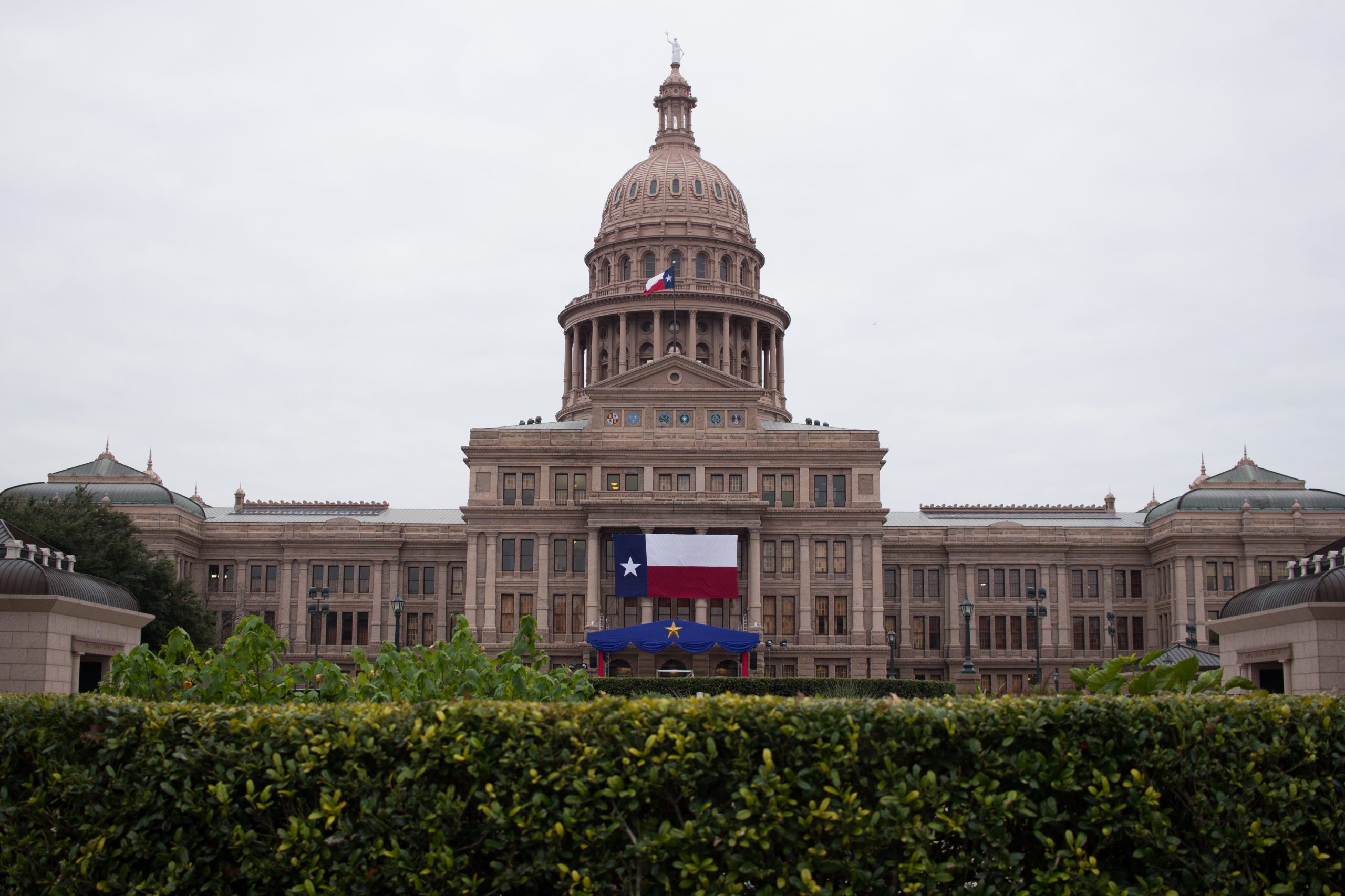 The 87th Texas legislature is in Session! Below are a list of bills that fall under...
EFF-Austin Events
Below you'll find the video replay of our most recent event.
Please like and subscribe. Click through to view more past events.
EFF-Austin Bookstore
Below, you'll find a number of recommendations from EFF-Austin board members.
Purchases you make through Bookshop support both our organization and independent booksellers.
YOUR DONATIONS ENABLE OUR WORK!
We are all volunteers at EFF-Austin and our work is enabled through donations from concerned citizens like you.
Mission
EFF-Austin advocates establishment and protection of digital rights and defense of the wealth of digital information, innovation, and technology. We promote the right of all citizens to communicate and share information without unreasonable constraint. We also advocate the fundamental right to explore, tinker, create, and innovate along the frontier of emerging technologies.
Oral History of EFF-Austin
Joel Greenberg recorded an oral history with EFF-Austin early board members John Quarterman, Ed Cavazos, and Jon Lebkowsky. Link
Media Contact
Kevin Welch (kevin.welch@effaustin.org)